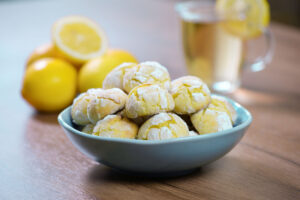 Tricia's Lemon Crackles
Ingredients
½ cup butter, softened
½ cup brown sugar, packed
¼ cup granulated sugar
1 large egg
2 tablespoons lemon juice
1 tablespoon grated lemon zest
1½ cups all-purpose flour
1 teaspoon baking powder
½ teaspoon baking soda
¼ cup granulated sugar
Preheat the oven to 350°F (180°C, Gas Mark 4). In a large bowl, cream the butter, brown sugar, and first amount of granulated sugar. Add the egg and beat well. Add the lemon juice and zest. Beat until smooth. In another bowl, combine the flour, baking powder, and baking soda. Add to the butter mixture in two additions, mixing well after each addition. Roll the dough into 1-inch balls. Roll each ball in the additional ¼ cup of granulated sugar in a small bowl until each is coated. Arrange the dough balls approximately 2 inches apart. Bake for 10 to 15 minutes or until golden brown. Let the cookies stand on the baking sheets for 5 minutes before removing them to wire racks to cool.
Yield: 48 cookies.
Old-Fashioned Applesauce Cake
Ingredients
¼ pound (1 stick) butter or ½ cup vegetable shortening
1½ cups granulated sugar
1 cup applesauce
2 large eggs
2 cups all-purpose flour
1½ teaspoons baking soda
½ teaspoon salt
2 teaspoons ground cinnamon
½ teaspoon ground nutmeg
1 teaspoon ground ginger (optional)
½ cup raisins
1 cup chopped walnuts
Preheat the oven to 350°F (180°C, Gas Mark 4). Butter and lightly flour two 8-inch round cake pans or one 9 x 13-inch cake pan. Cream the butter or shortening, gradually add the sugar and beat well. Add the applesauce and blend. Beat in the eggs and mix thoroughly. In a separate bowl, combine the flour, baking soda, salt, cinnamon, nutmeg, and ginger (if using), and add to the first mixture, and beat just until mixed. Fold in the raisins and nuts. Spread in the pans or pan and bake, 25 to 30 minutes for the layers, 35 to 40 minutes for the rectangle pan. Test to see if a toothpick comes out clean. Cool in the pans for 5 minutes before turning out onto racks to cool completely. Maple buttercream or cream cheese frosting goes well with this cake, or dust with confectioners' sugar before serving.
Yield: 6 to 8 slices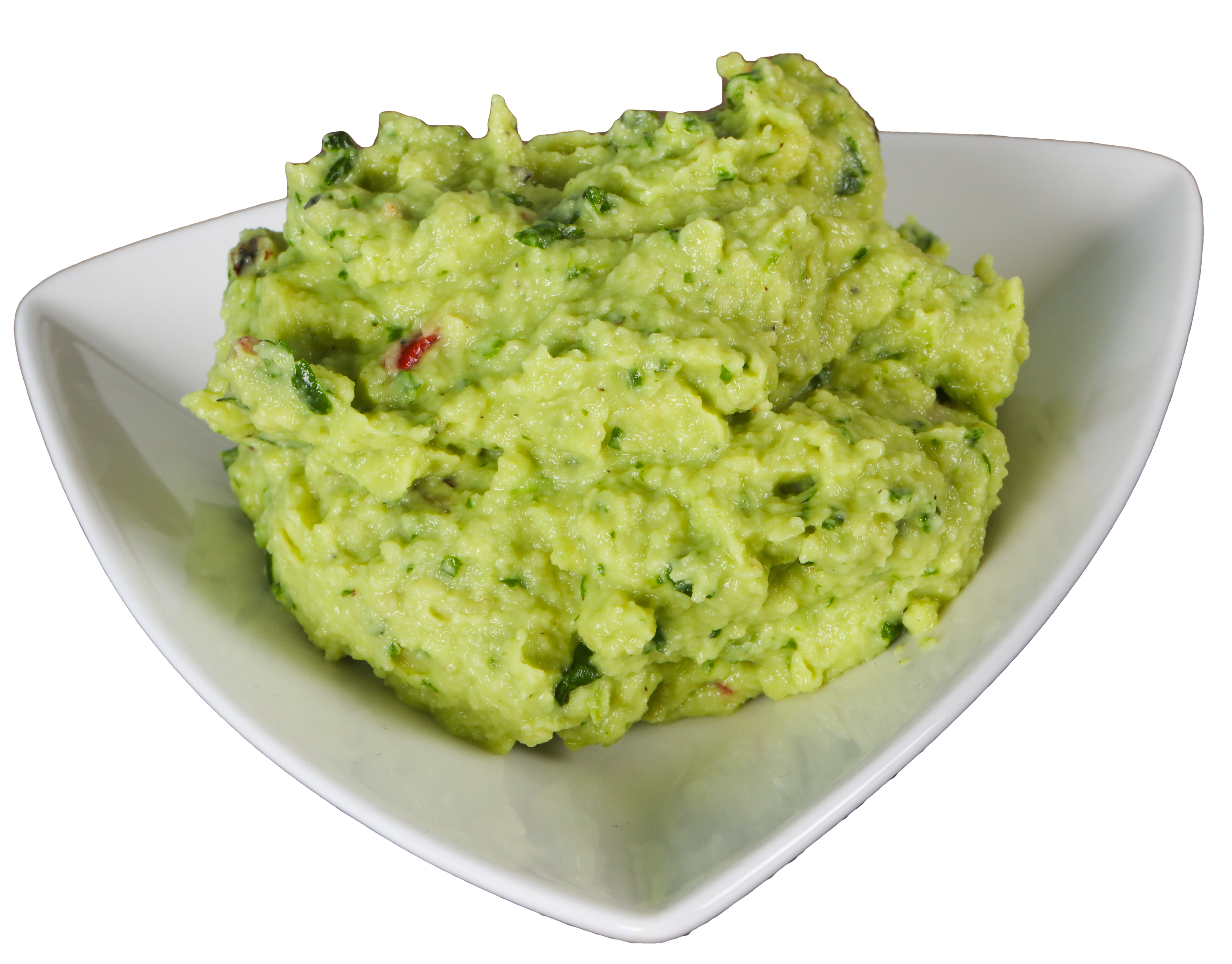 Tommy's Easy Guacamole
Ingredients
3 medium ripe avocados, peeled and cubed
1 garlic clove, minced
¼ to ½ teaspoon salt
2 medium tomatoes, seeded and chopped, optional
1 small onion, finely chopped
¼ cup mayonnaise, optional
1 to 2 tablespoons lime juice
1 tablespoon minced fresh cilantro
crackers, tortilla chips, or French bread slices
Mash the avocados with the garlic and salt. Stir in remaining ingredients. Serve with the crackers, chips, or bread.
Yield: 2 cups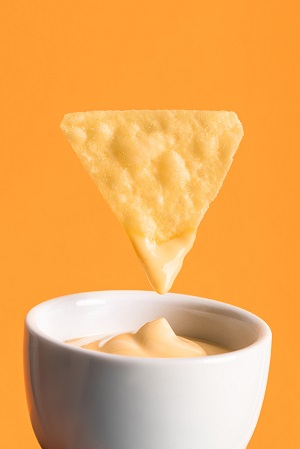 Tommy's Cheesy Corn Dip
Ingredients
4 ounces (1 cup) cream cheese, softened
1 cup frozen corn, thawed
¾ cup Spicy Chipotle Ranch dressing
1 cup shredded Mexican-blend cheese
tortilla chips
Preheat the oven to 375ºF (190ºC, Gas Mark 5). In a medium bowl with an electric mixer on medium, beat the cream cheese, corn, dressing, and ½ cup of the Mexican-blend cheese. Transfer to a 2-cup ovenproof baking dish and top with ½ cup Mexican-blend cheese. Bake at 375°F for 10 minutes or until bubbling. Serve with tortilla chips.
Yield: 1½ cups