The immensely popular Booktown Mystery series is what put Lorna Barrett's name on the New York Times Bestseller list, but it's her talent — whether writing as Lorna, or L.L. Bartlett, or Lorraine Bartlett — that keeps her there. This multi-published, Agatha-nominated author pens the exciting Jeff Resnick Mysteries as well as the acclaimed Victoria Square Mystery series and has many short stories and novellas to her name(s).

The Booktown Mystery series concerns a mystery bookseller who deals in rare, out-of-print, and used books. What does "L" know about bookselling? A little. She, too, has sold used books.
Authors are split on the whether "used" bookstores are good for building their careers. From a reader's perspective, they're a great way to find new authors or find out-of-print books by their favorite authors. Sadly, authors make no money from the sales of used books–and this is a business where unless you're Stephen King, Nora Roberts, or John Grisham, you aren't going to make enough money from your writing career to cover the mortgage and groceries. So it's a catch-22.
Tricia Miles, the owner of the Haven't Got a Clue bookstore that's the heart of the Booktown Mysteries, also sells new books, thus helping current "real" authors (who are mentioned in the Booktown Mysteries) stake out some kind of living, as well as keeping "alive" the works of long-dead authors.
Learn more about Stoneham here.
Learn more about the characters in Murder Is Binding.
Bibliography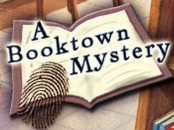 Writing As Lorna Barrett
The Booktown Mysteries
Murder Is Binding
Bookmarked For Death
Bookplate Special (Agatha Nominee, Best Novel 2009)
Chapter & Hearse
Sentenced To Death
Murder On The Half Shelf
Not The Killing Type
Book Clubbed
A Fatal Chapter
A Just Clause
Poisoned Pages
A Killer Edition
Handbook For Homicide
A Deadly Deletion
Clause of Death
A Questionable Character
The Lotus Bay Mysteries
Panty Raid (A Tori Cannon-Kathy Grant mini mystery)
With Baited Breath
Christmas At Swans Nest
A Reel Catch
The Best From Swans Nest
The Tales of Telenia (Fantasy)
STRANDED
JOURNEY
TREACHERY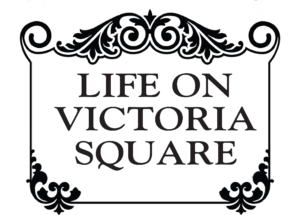 The Victoria Square Mysteries
A Crafty Killing
The Walled Flower
One Hot Murder
Dead, Bath and Beyond
Yule Be Dead
Murder Ink
A Murderous Misconception
Dead Man's Hand
Recipes To Die For: A Victoria Square Cookbook
Check out the companion series: Life On Victoria Square
~ Women's Fiction ~
Sabina Reigns (A Novel)
~ Short Stories ~
Love & Murder: A Collection of Stories
We're So Sorry, Uncle Albert
Blue Christmas
An Unconditional Love
Love Heals
Prisoner of Love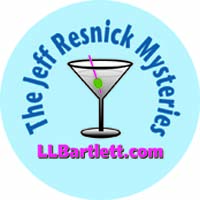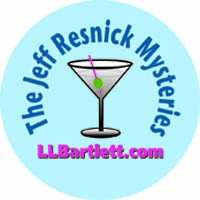 Writing As L.L. Bartlett
The Jeff Resnick Mysteries
Murder On The Mind
Dead In Red
Room at the Inn
Cheated By Death
Bound By Suggestion
Dark Waters
Shattered Spirits
~ Short Stories ~
Evolution: Jeff Resnick's Backstory
When The Spirit Moves You (A Jeff Resnick mini mystery)
Bah! Humbug! (featuring Jeff Resnick)
Cold Case (A Jeff Resnick mini mystery)
Spooked! (featuring Jeff Resnick)
Crybaby (featuring Jeff Resnick)
Eyewitness (A Jeff Resnick Mini Mystery)
A Part Of The Pattern
Abused: A Daughter's Story
Off Script
Support your local independent bookstores via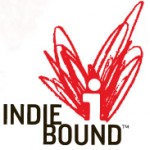 and