"Interesting characters, growing interrelationships, plausible reasons for crime and an amateur to get involved in finding the answers–it's like visiting friends and having an adventure rolled into one book after another."
–
Gumshoe Review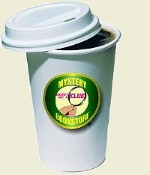 … to the wonderful world of New York Times Bestselling and Agatha-nominated author Lorna Barrett. Okay, it's not really a world, but it's a place where she kicks off her Crocs and plays when she's not writing. Have a cup of coffee from beans freshly ground at the Stoneham Coffee Bean, take a look around the site, sign up for Lorna's newsletter, and find out more about the Booktown Mystery series.
Feel free to look around the site.  For Angelica's recipes, click here!
Coming in Summer 2021
A DEADLY DELETION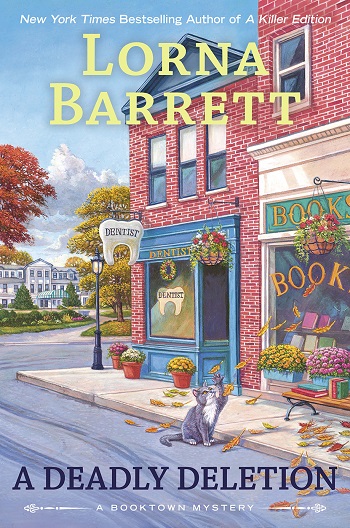 ---
Now Available:
HANDBOOK FOR HOMICIDE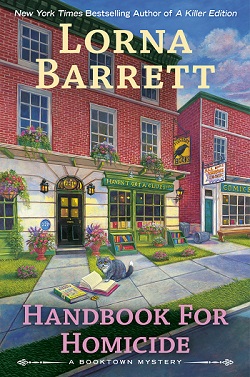 ---
?????????????