Booktown #8
Available in paperback, hardcover, ebook, and audio
ISBN-10: 042526212X
ISBN-13: 978-0425262122
Amazon  |  Barnes & Noble
Books A Million | Chapters
Book Depository | Indie Bookstores

Available in hardcover from:
ISBN-10: 0425252574
ISBN-13: 978-0425252574
Amazon | Barnes & Noble | Books A Million | Chapters/Indigo | Indiebound
Available in all e-book formats:
Kindle US  |  Apple Books | Kobo | Nook | Google Play
Available in Audio!
Audible  |  iTunes  |  Kobo | Barnes & Noble
Tricia Miles and her sister Angelica put their own problems on the shelf to catch a killer who turns a bookcase into a murder weapon…
Cranky Chamber of Commerce receptionist Betsy Dittmeyer is done reading people the riot act. After she's crushed by a fallen bookcase, the next item to be read is her last will and testament—which is packed with surprises. It soon comes to light that Betsy was hiding volumes of dark secrets behind that perpetual frown of hers—and one of them just might have been a motive for murder.
While Tricia tries to help Angelica—the newly elected Chamber of Commerce president and Betsy's boss—solve the mystery, she discovers a hidden chapter in her own family history that rocks her to her very core. And with her ex-husband and the chief of police vying for her affections, it's doubly hard to focus on who might have buried Betsy in a tomb of tomes.
But as Tricia and Angelica try to read between the lines, they need to watch their step…and make sure the killer doesn't catch them between the stacks.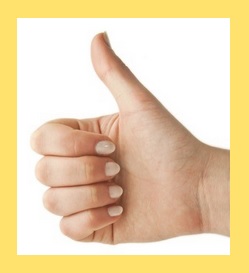 "A dead receptionist and dark family secrets will keep readers hooked on the latest Booktown Mystery. The charm of this series is in the entrepreneurial spirit of the protagonist and her sister who run their own business while dealing with relationship issues and solving mysteries. The strength in this entertaining and suspenseful mystery lies with the colorful secondary characters and the strong plotting."
–RT Book Reviews
"Like all of Barrett's work, 'Book Clubbed' provides diverting entertainment that's packed with an engaging story line, an intrepid heroine and a cast of typical small-town residents, good and bad.  And it's all to the good for lovers of intrigue."
–Richmond Times Dispatch
"BOOK CLUBBED is fun to read; it is fast-paced and there's always another surprise popping up."
–Fresh Fiction
"Strong writing from the many-named author Lorna Barrett/Lorraine Bartlett/L.L. Bartlett continues in this delightful, and often funny, mystery series about a town that lives and dies by the love of books."
–Kings River Life Magazine
"If you would like an afternoon (or three) of delightful, quirky, cute reading….be sure to pick this book up. An easy and enjoyable read."
–Open Book Society
"All of the same wonderful storytelling as the volumes that came before, but amped up to a whole new level. Author Lorna Barrett held nothing back with this one, calling on al of her talent as a writer. Action packed with one exciting story twist after another, I was left breathless by the end."
–Lisa K's Book Reviews
"The plot is complex and leads up to a climax that readers will likely never see coming. A fine installment of this series!"
— Reader To Reader Blog
"Like the previous books in the series, Book Clubbed features a fast moving plot, immensely likeable characters and, of course, Miss Marple. The last few pages had me reading with my heart in my throat!"
–The Conscious Cat Blog

"Good morning, all," Frannie called cheerfully. "Isn't it a lovely day?"
It was not. The sky was steel gray, but she knew the sound of her Texas twang set Betsy's teeth on edge. She zeroed in on the Chamber's only employee. "And how are you today, Betsy, dear?"
"Just fine," Betsy grated. "I have work to do. I'd best get to it," she said, pivoted, and flounced toward the back of the store to empty her wastebasket.
Angelica waited until Betsy was out of earshot before she spoke. "Really, Frannie, must you tease her so?"
Frannie feigned innocence as she shrugged out of her leather bomber jacket and set it on the sales counter. "Why I'm always as sweet to her as my mama's homemade peach pie. I can't help it if Betsy is such a disagreeable person."
Angelica frowned. "No, I suppose you can't."
The door opened again and two women dressed for the arctic entered the store. Customers were so rare these days that both Angelica and Frannie practically leapt to attention. "Welcome to the Cookery," Angelica said rather enthusiastically.
"Please don't hesitate to ask if you need assistance," Frannie called out.
The women nodded and stepped farther into the store to browse.
Angelica picked up the conversation where she'd left off. "I've got a hard decision in front of me. The Chamber can have a full-time receptionist who does little else but take potty breaks and complains, or we can have a part-time employee and rent office space. At this moment I'm leaning heavily toward that second alternative. All we need is a tiny storefront and there isn't one available right now."
"What about renting a bungalow at the Brookview Inn?" Tricia suggested.
Angelica shook her head. "The cost would be prohibitive."
The bell over the door jingled again and Tricia looked up to see Charlie, the sixty-something mailman, come through the door. He was bundled in his regulation coat and hat, with a big leather pouch slung over his shoulder. "Mail call!" he said cheerfully. He handed the bills and junk mail to Angelica.
"Thanks." She set them on the counter and turned her attention back to Tricia and Frannie.
"If Bob is keeping you from his clients, maybe you should just forget about him. Why not place an ad in the Stoneham Weekly News?"
Angelica sighed. "Yes, I suppose I could. I'll call Russ today. Better yet, maybe I should just go over there."
They heard a bang from the floor above and instinctively looked up. Had Betsy just slammed a file drawer shut?
Tricia looked at Frannie—the eyes and ears of Stoneham. "I'm surprised you don't know of any places to rent in the area."
Frannie crossed her arms over her bright green aloha shirt decorated with parrots, and frowned. "Believe me, I'd like to get rid of Betsy just as much as anyone else around here, but most of the available rentals I know about are in Milford—and I know you want the Chamber to stay here in the village," she said, focusing on Angelica. "It's just too bad Bob Kelly owns just about all the rental property in town."
They heard another bang and instinctively looked up at the painted tin ceiling. Betsy really was riled.
"That has got to change," Angelica said, ignoring the sounds above and frowning. "I wonder if I should go to the town hall and look up all the property in town—see who owns it, and ask if I can rent something, even just a room for a few months, until we can figure out where the Chamber's new home will be."
They heard a tremendous crash that seemed to shake the whole building.
"What on earth is Betsy up to?" Tricia asked. "Dumping bookshelves?"
Angelica sighed and shook her head just as the door opened, allowing four or five people to crowd into the store, which suddenly made it feel that much smaller. Where had they come from? And more important, were they going to visit Haven't Got a Clue before they left the village?
"I should go hang up my coat," Frannie said, excused herself, and threaded her way through the customers.
"Ange, we really need to leave. We're already late to look at that book collection," Tricia said.
"I'm sorry. With everything that's going on around here, I almost forgot." She pulled on her gloves and grabbed her purse from the sales counter.
Tricia shivered and crossed her arms over her coat. "Did you forget to turn the heat up this morning?"
"It's on an automatic timer. It comes on half an hour before the store opens."
Frannie approached. "That darn Betsy. She left the back door wide open when she took out the trash."
"That's not the first time she's done that," Angelica groused. "Looks like I'm going to have to have another little talk with her."
"It's okay. I shut and locked it, and reset the alarm," Frannie said, taking her accustomed station behind the cash desk.
They heard more banging, but it didn't seem to be directly overhead.
Angelica looked up at the ceiling. "What in the world is going on up there?"
"I don't think it's coming from the storeroom," Tricia said.
"You don't think Betsy was angry enough to go up and trash my apartment, do you?" Angelica asked.
"From what you've said, anything is possible when it comes to Betsy."
"I'd better go up and see," Angelica said, already heading for the back of the store and the door marked PRIVATE.
"Ange, we're already late," Tricia called.
"It'll only take a minute," Angelica called over her shoulder.
Tricia knew if she wasn't around to speed things along that Angelica might get distracted once again, and hurried to follow.
The two of them rushed up the stairs. It had suddenly gotten very quiet. Was Betsy over her snit and goofing off with her feet up on the desk and a romance novel open on her lap? Betsy was the only person Tricia had ever met who could look industrious while doing absolutely nothing.
"Something's not right," Angelica said as they rounded the landing and saw that the door to the storeroom was ajar. From the floor above, they heard muffled barking from Angelica's Bichon Frise, Sarge. Tricia felt Angelica's index finger poke her shoulder. "Go on in," she urged.
Tricia's stomach knotted, but despite her misgivings she also knew if she wanted to assess those books for sale she'd have to move things along. She charged ahead and entered the storeroom-turned-office and cringed at the sight of the mess. How on earth had Betsy created so much chaos in so little time? Chairs were overturned, files were dumped on the floor, the computer tower had been knocked over, and the monitor screen had been smashed with cracks radiating in a kind of starburst pattern. In the back of the storeroom was an overturned bookcase that had been filled with Angelica's excess stock of vintage cookbooks.
And underneath it lay Betsy Dittmeyer . . . squashed flat.

| Barnes & Noble | Books A Million | Chapters/Indigo | Indiebound
Kindle US  |  Apple Books  |  Kobo  |  Nook | Google Play
Looking for Angelica's recipes from Book Clubbed?  Click here!