A DAY IN THE LIFE OF PIXIE POE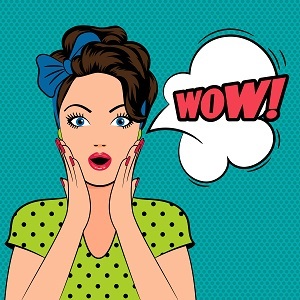 When I was a little girl, I dreamed of being a movie star like Loretta Young, Ava Gardner, and Rita Hayworth. Oh, sure—my girlfriends were into Star Wars, styling their hair to look like cinnamon buns and ogling Han Solo, but not me. I wanted to wear silk gowns, fur coats, dance the night away on moonlight nights on ocean liners while drinking champagne (even if I didn't know what that meant), and having fun, Fun, FUN – and kissing lots of boys. I liked to kiss boys. . .a lot.
Of course, my family wasn't able to provide for a lifestyle filled with glamorous days and even more heavenly nights, so I guess it wasn't surprising that I fell for any guy with a fancy line and a promise of better things to come. I made some bad choices, hung with the wrong people, and got arrested a lot of times. I ended up spending something like ten years in the slammer. Not all at once, you understand, but a few months here, a year or so there.
I had a lot of time on my hands while in stir and I used it to my advantage. I took secretarial classes (just watch me take shorthand at lightning speed. . .not that anybody uses it anymore), and I read. The library was kinda crappy—at least most of the girls thought so. Really old stuff—like the Maltese Falcon, anything and everything by Agatha Christie, Dorothy Sayers, and on and on. I loved it. Those vintage mysteries reminded me of the wonderful old movies I loved as a kid.
So is it any wonder I ended up working in a vintage mystery bookstore. Of course, there were a couple of stumbling blocks along the way. Like, I kind of antagonized the owner of the store until she couldn't stand the sight of me. But cooler heads prevailed, and her sister kinda sorta made her give me a chance, and that was the first time in my life I didn't blow it.
And now I feel like I'm living the life of a movie star. I got me a fella, and a diamond ring, and he's gonna make an honest woman of me. And I'm even getting a wedding shower. Can ya beat that?
My name is Pixie Poe (I'm a direct descendant of Edgar Allen Poe, you know) and I'm the luckiest girl in the world! Hope you'll read all about my latest adventures in A Just Clause.